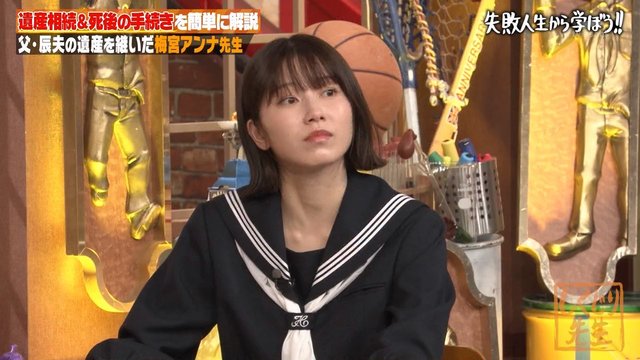 221223 しくじり先生 俺みたいになるな!! 渡邉美穂・横山由依
221223 Shikujiri Sensei Ore Mitai ni Naruna!! (Watanabe Miho, Yokoyama Yui).mp4
Size: 243.24 MB | Duration: 00:22:49 | Video: 1280×720, Bit rate: 1360 Kbps, 29.970 fps | Audio: 128 Kbps, 48 Khz

ALFAFILE
MP4 / 720p
221223.Shikujiri.rar
TS / 1080i
221223.Shikujiri-t.part1.rar
221223.Shikujiri-t.part2.rar
221223.Shikujiri-t.part3.rar
ALFAFILE
This episode of Shikujiri Sensei features Wakabayashi Masayasu (host of Hinatazaka de Aimashou), Sawabe Yu (host of Soko Magattara, Sakurazaka?), Watanabe Miho (ex-Hinatazaka46) and Yokoyama Yui (ex-AKB48).