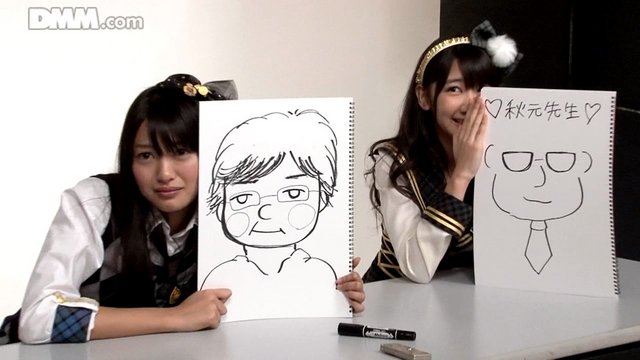 110110 AKB48 Team PB vs Team YJ Jimbocho Kessen Team (PB Ver).wmv
Size: 3.57 GB | Duration: 01:22:17 | Video: 1280×720, Bit rate: 6000 Kbps, 29.970 fps | Audio: 192 Kbps, 48 Khz

ALFAFILE
110110.AKB48.Team.part1.rar
110110.AKB48.Team.part2.rar
110110.AKB48.Team.part3.rar
110110.AKB48.Team.part4.rar
ALFAFILE
A collaboration project with Shueisha's "Weekly Playboy" and "Weekly Young Jump".
Units "Team PB" and "Team YJ" were formed for each magazine. Both teams competed for the number of votes.
The results are Team PB: 39,369 votes, Team YJ: 36,583 votes. Team PB won.

Team PB: Kashiwagi Yuki, Miyazawa Sae, Takajo Aki, Miyazaki Miho, Ota Aika, Nito Moeno, Maeda Ami.
Team YJ: Kitahara Rie, Kasai Tomomi, Minegishi Minami, Kuramochi Asuka, Sashihara Rino, Nakagawa Haruka, Kikuchi Ayaka.